"That punk ass dog"

You know the one. You'd be walking back to the crib after school. When Fido, the king of the assholes, sniffs your scent out of the air. He figures he has about a good 20 seconds or so til you walk past the gate that holds him captive. So what doe
s he do? He goes and hides. And waits...And waits... And waits til you've just come to the edge of his gate. Then the bastard jumps out in a Jason Voorhies like fashion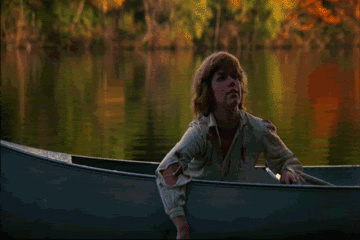 and barks at you via megaphone. You damn near shit on yourself.

Actually... you do shit on yourself that first time... But you were close enough to the crib so nobody found out. You burned the evidence. And the following day, you chose another path to the crib that made Fido's job tougher.